Portland Football Charges Ahead
Lake Oswego businessman Nick Bunick said he agreed to pay $250,000 for the Oregon franchise in the new Professional Spring Football League. Bunick, who is at the week-long league meeting in Las Vegas, said he would take on at least six partners from the Portland area.
Bunick said he wants to change the team's name from the Oregon Lightning Bolts to the Oregon Chargers. He said Lightning Bolts is too similar to Thunderbolts, an Oregon semipro football team.
Meantime, former NFL quarterback Craig Morton said he was committed to be the team's head coach. Ex-NFL quarterback Neil Lomax turned down the job of General Manager.
The PSFL intends to play from Feb 29 through July 4.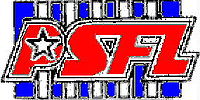 The
Professional Spring Football League
(
PSFL
) was an outdoor
football
league slated to begin in 1992. The league had a preview show on
SportsChannel America
in late 1991/early 1992, laying out the ten teams that would play. The league was founded by
Vincent Sette
, a computer sales executive.
Rex Lardner
, a television executive, was the commissioner.
As far as sports leagues folding before they began, this league probably got the closest to actually playing without ever playing, as each team had players already in camp and practicing, and rosters cut down to 60 players, before the plug was pulled. A number of current or future notable Arena Football and NFL players were in the teams training camps, including mid-90s Dolphins RB Bernie Parmalee, AFL QB Ben Bennett, AFL DS Durwood Roquemore, and AFL WR/DB Barry Wagner.
The 1992 PSFL Championship Game, "The Red, White And Blue Bowl", was to have been played at Robert F. Kennedy Memorial Stadium in Washington, D.C., on Sunday, July 5.
The folding of the league was announced on February 19, 1992, 10 days before the season opener. The Miami Tribe had gone belly-up before that.
Proposed Teams:
Link to YouTube Promo Cut in 1991 (Click Here)
Investors pulling out at the last minute is the reason for the league failing to get off the ground, but players were the ones who suffered, the least of which was Cal-Northridge wide receiver Paul Peters. Peters, who caught 29 passes for 453 yards and 6 TD's as a junior after his transfer from Rancho Santiago JC was chosen in the 38th round of the PSFL by the Oregon Lightning Bolts. Cal-Northridge's leading scoring chose to forego his senior year to earn a roster spot with Oregon. 599 other athletes found themselves without a team a month after the draft and many with no chance to get back to school after signing with agents making them ineligible. Some coaches found themselves without work, like Carolina Cougars defensive coordinator Tom Everest. Everest had resigned as Head Coach of Escondido High to take the coordinators job before the PSFL folded.