Tony Softli Jr.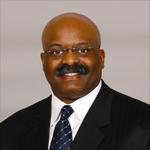 Seattle Cavaliers/Eastside Express - Linebacker
1980-1985
Coaching and NFL Experience:
VP of Player Personnel - St. Louis Rams (2006-2010)
Director of College Scouting - Carolina Panthers (1995-2006)
Assistant Coach - University of Washington (1991-1994)
Head Coach - Flyde Falcons; Blackpool, England (1990)
Head Coach/GM - Seattle Cavaliers (1989)
Defensive Coordinator - Seattle Cavaliers (1988)
USA Semi-Pro All-Stars Defensive Coordinator (1988)
Signing on with semi-pro teams such as the Seattle Cavaliers, where he played from 1980-1982 and the Eastside Express from 1983-1985, kept Tony in football during a time when most players leave the game and never return. Softli turned his playing time in the semi pros into coaching opportunities and eventually scouting for NFL teams.
Thirty years later, Softli is no longer just a guy who played all-league caliber semi-pro football in the Pacific Northwest...he's on NFL short lists of GM candidates and front-office positions.
All it took for Tony Softli to find his way into the scouting business was a near-death experience.

No, it wasn't a situation that almost cost him his life; it was the near-execution of the University of Washington football program that ultimately led Softli down the path that eventually led to the title of Vice President/Player Personnel for the St. Louis Rams.

With the versatility of a Swiss Army Knife, the intelligence of an engineer and the forward-thinking of Doc Brown, Softli's rise to NFL prominence has been nothing short of meteoric.

His rise has taken him through some strange places but has landed him in St. Louis in his highest position yet. In fact, the Rams created the position of Vice President/Player Personnel for Softli. It's an opportunity 46 years in the making.

"Tony brings a wealth of talent evaluation knowledge and will work closely with our scouts and with Lawrence McCutcheon (Director of Player Personnel) and Charley Armey (Vice President/Pro Personnel) in the coordination of our efforts on the collegiate and professional levels," Jay Zygmunt, Rams' President of Football Operations, said.

His ability to evaluate talent is just the tip of the iceberg of what Softli brings to the organization.

A BLUE CHIP BACK

Growing up in Bellevue, Wash., Softli came from modest beginnings. But the one constant in his family coming up was football. His uncle, Eddie Robinson played for the University of Washington where he was an All American before going to play professionally for the Cleveland Browns.

Softli's father, Tony Softli Sr., also played at the University of Washington. While it wasn't necessarily a family order to play for the Huskies, it was something that just seemed to happen to the men of the Softli family.

"I guess you could call it tradition, but it wasn't meant to be or anything like that," Softli said. "It was more of having an opportunity to go to college and get a degree."

Bellevue is a suburb of Seattle, just 10 miles to the east of the Emerald City. As Softli began school at Newport High, there was never any doubt that he wanted to follow in the footsteps of his uncle and father and play football.

Softli was All-District and All-City in the shotput for the track team, but football was where his real passion was. He quickly became Newport's starting fullback and his running prowess in the veer option earned him scholarship offers from some of the top schools in the country, including the likes of Texas and Oklahoma.

While his father and uncle had attended Washington, it wasn't necessarily his dream to become a Husky. In fact, it was no certainty that he would follow them to Seattle. He had kept his options open, but soon those options which once were so plentiful were taken from him in an instant.

It was the final game of Softli's high school career, the fourth quarter, about four minutes to play. Softli lined up in the backfield, the lone back in the veer option set. As he cut to his right, heading toward the end zone, he spotted an onrushing tackler. Softli thought his opponent would tackle him high. Instead, he faked going high and cut him low.

Softli tried to leap over him, but he felt the searing pain in his knee. He let go of the ball and as the ball trickled away and he clutched his knee, his scholarship options dwindled away.

"I had a lot of offers before I blew the knee," Softli said. "They weren't sure if I was even going to walk right again. It was pretty devastating and I lost all the scholarships. I thought they would hang in there with me a little bit, but that's how it is."

Softli wasn't through with football yet, though. He went on to Walla Walla (Wash.) Junior College where he attempted to rehabilitate the knee while still playing. Although he didn't exactly dominate at that level, he did enough to land at Washington when his two seasons at Walla Walla were done.

By that time, Softli had switched to linebacker and was part of a team that won the Sun Bowl in 1979. But it had clicked in that playing professionally like his uncle wasn't going to be an option, so Softli decided it was time for a change.

"I didn't complete my degree, I was burned out on school and just frustrated I was unable to play at the level I wanted," Softli said. "I went into the business world."

SNAPSHOTS FROM ABROAD

Quitting school just a year shy of his degree wasn't the optimal choice for Softli, but it did lead to some developments that would help him later on. After leaving Washington, Softli decided to get involved in the private sector of business.

But the important work that would later come back to help Softli came in his work off the football field. He worked with Nordstrom's, the national department store and the University of Washington's purchasing department.

One day, while at work, he spoke with someone who worked at Boeing. A quick conversation turned into a job opportunity. Softli had taken plenty of computer classes in his time at Washington and was up on the developing technological trends.

It didn't hurt that he was in Seattle, where there was plenty of breakthroughs in computer technology and the home of Bill Gates.

"There was a guy that went down to interview there and he said we are looking for analysts and they are going to pay you three times more than you are making here so I said I'm going to give it a shot," Softli said.

Softli got a job at Boeing as a computer systems analyst. It was a step up from Nordstrom's financially and challenged Softli mentally. At Boeing, Softli was in charge of two main systems: Material Automated Tracking System, which tracked the parts to planes, and Purchasing Online Control Systems.

"What happens with Boeing is that you sit there, if an airplane sits on the ground for more than 20 minutes, it costs you a million dollars a minute after that," Softli said.

While his work with Boeing was important, a big part of him missed being immersed in football. He went back to the Seattle Cavaliers, where he served as head coach and Director of Player Personnel.

After earning "All Star" honors as a coach in semi-pro, Softli received offers to coach abroad. The Italian Frogs offered him a job, but he turned out down, worried that it would be too difficult to coach through a translator.

Softli accepted a job as head coach of the Blackpool Falcons. In a small town about 30 miles north of Liverpool, Softli got his coaching trial by fire. While most teams in the Great Britain League had big, powerful players, Softli's team was full of slender and athletic rugby players.

Softli's first coaching effort abroad ended with a 1-9 mark, not exactly what he had in mind, but still an experience he wouldn't trade for anything. If nothing, else Softli got to put his education from Washington to good use. Softli was an art major with an emphasis in photography.

He put that to use overseas, estimating that he used several hundred rolls of film while across the pond. Alas, Softli's time abroad coincided with the beginning of the Gulf War.

"I was traveling a little bit and I got in to one country," Softli said. "I can't remember where it was and they said 'Hey, go back to your original destination.' I'm thinking, 'Why? Is it because I'm black?' I was trying to figure out what the problem was. Then he showed me a paper …I'm thinking, whoa, I haven't picked up a newspaper in three weeks. I saw that and I called my father and he tried to fill me in on what was going on. So, I got back to the states."

THE DEATH PENALTY

His time in Europe cut short by war; Softli officially had the coaching bug. He enjoyed leading teams and coaching young players up, but he returned to the United States without a job.

Upon his return to the states, Softli put in a call to his former coach at Washington, Don James.

"We met and he says, 'I'll tell you what you do, you go downstairs if you can get back into school, I'll get you a locker with your name on it' so that's what happened," Softli said. "It was really that quick. I got back into school and started coaching."

It was 1991 and Softli had his first major coaching job in the United States, working as a graduate assistant at Washington. His timing could not have been better, either, as the Huskies went on to win the national championship in his first season. In fact, the Huskies did no worse than Rose Bowl appearances in any of his first three seasons back in Seattle.

Life was good for Softli. He was back home near his family, coaching his old school, on his way to a degree and he was making excellent contact that showed him his future in football.

Softli worked with the running backs, but also coordinated the team's junior college recruiting efforts. In addition, Softli was the guy who would coordinate NFL teams' visits to the campus to see the Huskies that were deemed top-flight prospect, of which there were many at that time.

Along the way, he met a young quarterbacks coach by the name of Scott Linehan. Linehan and Softli didn't spend much time together at Washington, for Softli was on his way out when Linehan was on his way in, but it was enough that they were friendly and kept in touch over the years.

"I got to know him very well as a person," Softli said. "It wasn't like our families hung out or anything. It was my last year of GA, I'm on my way out and he's doing his thing on his way in. I knew him well enough. We kept contact over the years, him at Louisville and Minnesota and Miami. We would see each other at bowl games and have a good conversation. So, we had a good relationship."

The three-year run of success for Softli and the Huskies came crashing to a halt in 1993, though. The speculation of violations at the school had run rampant and came to a conclusion that year.

On Aug. 22, 1993, James re-signed his position after the NCAA sanctioned Washington to no postseason activity for two seasons, limited official visit for recruiting for two years and reduced the number of scholarships for the team for two more seasons.

It was about as close as a program can come to the death penalty. It also served as the catalyst for Softli to jump from coaching in college to NFL scouting.

"It was almost like somebody died, people crying, it was something I will never forget," Softli said. "I watched those guys run to their offices, shut the door and they are on the phone talking to their buddies around the country."

Softli stuck around Washington for one more season, but by then it was clear that he was ready to alter his goals. For a pair of reasons, Softli knew that scouting was where his future lay.

He went quickly to his collection of business cards, calling on the men who had been in his office to scout the top-rated Husky prospects.

"Those guys coming in, I would take care of them," Softli said. "It was more or less my job to help them out, show them around, that type of thing. They would say, hey, if you ever want to get in the business, let us know."

The near-death penalty wasn't the only thing that steered Softli away from college coaching.

"I was watching a lot of tape, evaluating players, breaking it down and when the scouts would come in, they'd sit in my office and watch tape behind me," Softli said. "I would hear what they were talking about and say this is interesting. I'd hear them talking about that player, who I know and be like 'They don't know what they are talking about, that guy is not right' or 'Oh yeah, I learned something from this guy.' There were a lot of guys along the way that really helped me when I got into the business."

SARDINES AND CRACKERS

Softli put in a number of calls around the league, but there was only so much networking he could do over the phone or on a sheet of paper. He flew to the East-West Shrine Game, where he set up a few interviews and conversations with various personnel people around the league.

Bill Polian, of the newly-found Carolina Panthers was the first to buy into what Softli was selling. Softli was hired as a regional scout, meaning it was his job to cover an area of the country and find small school gems for the Panthers.

Originally, he was assigned to an area that encompassed Texas to the Dakotas with Colorado and Wyoming also on the list. After two years of that, Softli was assigned everything west of the Mississippi.

Although he had never been a scout before, he learned quickly as he went along. Some of it was trial and error, as Softli put 37,000 miles on his van the first year on the job. But Softli got plenty of positive reinforcements from more experienced scouts. He was in an ideal situation for someone with his lofty aspirations.

"It was perfect for me because you know, talking to Dallas and a couple of other teams around the league, that was the best opportunity for me to grow because a lot of these clubs, scouts have been there for 10, 20, 30 years and they never leave," Softli said. "There's no upward mobility so that was one of the keys if I could get in to Carolina to have the chance to grow."

Softli was a natural as far as recognizing talent. Heck, he had once been a top-tier talent so that part of the job wasn't as difficult as some of the basics of dealing with all of the travel and being away from his family.

Dick Daniels, who is a scout in the Rams' organization, gave what Softli would call some of the most valuable advice of his career.

After a long night of traveling, Softli encountered Daniels in a tiny town where they chatted for a while and Daniels imparted his wisdom.

"He says the first thing is you never travel at night," Softli said. "He says, 'All right Softli, let me tell you how to do this. Go to the store, you grab a couple of cans of sardines and you get a big old pack of crackers and then you have some water, you can always get water at hotels so that way you will never, ever go hungry. You take those sardines and those crackers and pack them with you.

"In the back of my van, I had clothes, I had my files here and always, to this day, my wife will tell you, I have sardines and crackers. That's what I learned from Dick Daniels."

DIGITAL DEVELOPMENTS

Softli made enough of an impression on the Panthers that he rose quickly through the organization. He was finally promoted to Director of College Scouting in 2000. Softli helped the Panthers become one of the premier franchises in the league.

Along the way, he helped the team secure the likes of Julius Peppers, Steve Smith, Kris Jenkins and Dan Morgan. His drafts were successful and, according to NFL.com's Gil Brandt, he had helped the Panthers procure the highest percentage of drafted starters in the league at 37 percent.

While Softli was a great success in Carolina, it had become clear to him that he had essentially hit his ceiling for some time with the organization. Of course, that didn't stop him from becoming an innovator in professional scouting.

During a normal conversation with then Panthers coach George Seifert, the idea of integrating technology into the team's scouting methods came up. Seifert, aware of Softli's experience with computers, turned to Softli and asked him about developing a new program to store prospect information.

Thus, the digital draft board was born. After about a year and a half of development and meeting upon meeting with programmers, Softli had developed a program unlike any other in the league.

Whereas most teams would store prospect information in a binder, the Panthers had a computer program that allowed teams to call up anything they could ever want to know about a potential player with the click of a mouse.

"You are more thorough, you have all of the information at your fingertips," Softli said. "You can sit with your scouting staff; we are all sitting there at the same time and take a look at some of these guys. What it does is take out all of the guessing work and puts everybody on the same page."

As word spread of Softli's innovation, he became a hot name around the league for personnel positions. Along the way, though, Carolina eliminated the position of Director of Player Personnel with General Manager Marty Hurney becoming the final buck of personnel.

Softli wasn't upset by that news, but said he knew that he was going to need to look elsewhere to fulfill his goals.

"They dissolved that position," Softli said. "Marty wanted everything to point straight to him. I knew at that point it was just a matter of time. My aspirations and goals were a lot higher than just being a college director for the next 25 years. I knew without campaigning and looking for another job that I would have to leave. After we went to the Super Bowl and 2005, it was very clear they weren't going to change the structure."

So, Softli kept his eyes peeled for something more.

UPWARD MOBILITY

After hearing his name tossed around for every personnel job that came open in the league, Softli finally got the call from the Rams on June 20. That was the day he was hired for the newly-created position of Vice President/Player Personnel.

In addition to his technological prowess, Softli brings a philosophy in line with Linehan's when it comes time to find players.

"What I look for in a player is to make sure he's smart, tough, competitive, good football instincts," Softli said. "I like him to have a little bit of a chip on his shoulder. Not so much something to prove, but kind of a mean nasty type, a player that plays with some attitude, but I would think production is huge and I like them competitive and tough."

"You have to have a knack for it," Softli said. "I can tell a guy what to go look for but you have to have a feel for it."
After being released by the Rams in 2010, Softli was interviewed for the General Manager position of the San Francisco 49ers.