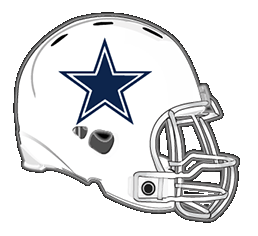 Honors
Chase Berry - RB, 2005 EFL Offensive MVP
Brett Jay - QB, 2006 EFL Offensive MVP
Brett Jay - QB 2007 EFL Offensive MVP
Brett Jay - QB, 2007 GNFA Offensive Player of the Year
Clayton Rawlings 2007 GNFA Coach of the Year
Brett Jay 2007 GNFA Championship Off MVP
Andrew Sakoda 2007 GNFA Championship Def MVP
Brandon Tate - RB, 2008 EFL Offensive MVP
Tanner Goforth - 2008 GNFA Championship Def MVP
All-League
Brett Jay, QB (2005 All-Star; 2007 GNFA 1st)
Chase Berry, RB (2005 All-Star)
Blake Shoenberg, WR (2005 All-Star)
Sam Erwin, WR (2005 All-Star)
John Glidewell, OL (2005 All-Star)
Anthony Orosco, OL (2005 All-Star; 2007 GNFA 1st; 2008 GNFA 1st)
Matt Hiner, OL (2005 All-Star)
Richard Manka, OL (2005 All-Star)
Karl Puckett, LB (2005 All-Star)
Curtis Latour, LB (2005 All-Star; 2007 GNFA Hon Men)
Matt Haugen, DB (2005 All-Star)
Jesus Solis, K/P (2005 All-Star; 2007 GNFA Hon Men; 2008 GNFA 1st/Hon Men; 2009 WFL 2nd; GNFA Hon Men)
Brandon Tate, RB (2007 GNFA 1st; 2007 GNFA 1st, 2009 WFL 2nd; GNFA Hon Men)
Roman O'Donnell, WR (2007 GNFA 1st)
Mike McGee, WR (2007 GNFA 2nd; 2009 WFL Hon Men)
Kevin Boughton, DB (2007 GNFA 2nd; 2008 GNFA 2nd; 2009 WFL 2nd, GNFA Hon Men)
Tony Coburn, DB (2007 GNFA 2nd; 2009 WFL Hon Men)
Jeff Boyus, DL (2007 GNFA Hon Men)
Josh Gibson, OL (2008 GNFA 2nd)
Tanner Goforth, WR (2008 GNFA 2nd)
Eric Lindley, LB (2008 GNFA 2nd)
Kyle Hart, TE (2008 GNFA Hon Men)
Jorge Martinez, QB (2008 GNFA Hon Men)
Malcolm Stewart, OG (2009 WFL 1st; GNFA Hon Men)
Davis Faaeteete, DT (2009 WFL 1st; GNFA 2nd)
Tyson Banker, WR (2009 WFL Hon Men)
Michael Ramirez, LB (2009 WFL Hon Men)
Stars Story:
The Walla Walla Stars were born during the 2004 Inland Northwest Football League days and immediately placed themselves as one of the top teams in Eastern Washington playing for the league championship every year of their existence. Fourth time was the charm as the Stars finally defeated their cross-river rival Tri Cities for the Evergreen Football League title.
The Blue Mountains Stars, changing from "Walla Walla" to give a more regional appeal to the team playing out of Burbank, WA, went on to win Back-to-Back EFL titles in 2007 & 2008.
The 2007 EFL Champions hosted the South Sound Shockers in the first GNFA Championship game. In a battle of undefeated titans, the Stars dominated 31-10. Later in the year, the Stars banner would fly again, but with a much different make up of players. QB Brett Jay and many other key players would not suit up for the September matchup with NWFL champion King County. The 89-day layoff was too much for the makeshift team as they blemished their undefeated record, losing in Kent 29-0.
The Stars returned to the GNFA Championship game in 2008 only to wilt under the heat of an Oregon Monarch team rolling on an 8-game win streak and was dethroned 48-28.
An exodus of key personnel prior to the 2009 season, including much of the Stars line to Yakima, created a less than expected Stars squad. Struggling to a 3-3 season including an embarrassing forfeiture by Stars management of a game to North Sound after players had traveled the 5 hours to play the game, the Stars franchise ground to a halt. Two splinter groups were looking to build teams in Hermiston, Oregon (Coyotes and Hurricanes) for entry into the OFL and WFL for 2010.