Want to see your highlights here?
Email your link with bio information:
Scouting Information
Player Process:
Send high quality DVD (without music or commentary) to the college. Do Not send YouTube links to college coaches. Include accurate biographic information, including academics, ht, wt, pos, #, school & coach contact information.
These colleges have been contacted by GNFA personnel and will look at film in the recruiting process:
Colleges:
Peru State College (NAIA)
Peru, Nebraska
Dakota State College (NAIA)
Madison, South Dakota
Univ of Puget Sound (NCAA3)
Tacoma, Washington
Linfield College (NCAA3)
McMinneville, Oregon
Portland State (NCAA2)
Mark Kaanapu
527 SW Hall St., Suite 415; Portland, OR 97201
(mail DVD's)

College Redwoods (NJCAA)
Eureka, California
Simpson College (NCAA3)
Indianola, Iowa
For those seeking to play professionally or overseas, there is a specific process for that. Individual teams are inundated with requests. The GNFA has made contacts with accredited talent scouts. Do not waste your money with with tryouts arranged by someone claiming to be an agent without checking them out first. There are many scam artists out there whose only desire is to prey on your naivety and take your money and leave you with nothing. The following are DIRECTLY responsible for getting players on a playing roster and will not string you along. They will tell you if you have a chance or need work in some areas. They will also be honest and tell you if you are currently playing where you should be. Again, they are not out to profit from you in any way.
Overseas/Professional:
Australia:
Daisy Hill Wildcats (GA)
Queensland, AU
Perth Blitz (GA - West)
Perth, AU
New Zealand:
Tamaki Lightning (GNZ)
Auckland, NZ
England:
Chester Romans (BAFA)
Chester, UK
European Free Scouting: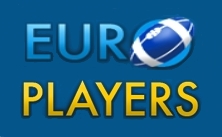 Area Scout (Seahawks)
Eric Stokes
800 Occidental Avenue South, Ste #200
Seattle, WA 98134
Highlight Videos
Players
Teams
WR - Toby Seim 2011 Bellingham Blitz (GNFA record 6 TD in a game)
RB - David Minnis 2010 South Sound Shockers
2010 Portland Monarchs vs Umpqua Knights 1st Qtr
David Minnis 2009 SS Shockers Highlights
2010 Portland Monarchs vs Umpqua Knights 2nd Qtr
Joe Smith Yakima Mavericks 91yd Punt - 2009
2010 Portland Monarchs vs Umpqua Knights 3rd Qtr
FB Joe Williams 2009 Palouse Thunder
2010 Portland Monarchs vs Umpqua Knights 4th Qtr
FB Jesse Cardenas 2006 Yakima Mavericks
2009 OFL Championship Game
Bellingham Bulldogs 2009 Highlights