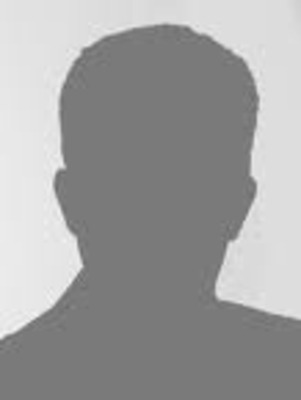 Homer Franklin Cooke Jr.
Owner
Enumclaw Silver Barons (1934 - 1948)
Inventor: National College Sports Statistics
Statistician (1935-1973)
College football was invented in 1869, but there are almost no reliable statistics on the game prior to 1937. Not until a slight-of-build man from Seattle, who was generously billed as 5'6" and 120 lbs came along.
Homer Cooke, co-owner of Enumclaw's Silver Barons football team heard 1930's radio accounts about Sammy Baugh being the best football player in the nation and asked himself "How do we really know?" So, in 1935 he convinced the Northwest Football League owners to track statistics of their games and submit them to him for publication and he would compile the stats and issue them to the AP and UP. This two year experiment saw every newspaper of consequence in the Northwest report the exploits of Northwest League players, many of whom were ex-collegiate stars at Washington, Washington State, Gonzaga, Oregon and Oregon Tech, while others were local high school standouts whose family names were deeply rooted in the communities which came out by the thousands and on train rides from Portland to Seattle to Spokane to watch these early semi-pro games.
In 1937, he had worked out the bugs and was ready to launch the program nationally. Typing on the letterhead of the Silver Barons, Homer wrote to the nation's top colleges, asking them to send him statistical roundups for the next season. Sportsfolio reported that only 25 publicists said they could supply Cooke with even part of what he wanted, but he was not discouraged. He had gained the support of Joe Petritz at Notre Dame, Fielding Yost of Michigan and the chair of the NCAA Rules Committee. He asked again and by the end of the season he had 78 schools from coast to coast.
By then, Cooke also had a company: the American Football Statistical Bureau.
Four years later, the 1941 Official Football Guide published by A.S. Barnes of New York included "The National Leaders," with credit given to the AFSB.
The 1943 Guide featured Cooke's first statistical analysis ("Flames of War Singe Record Pages"). "For a half dozen years," said the editor's note, "the American Football Statistical Bureau has served collegiate football as it's national 'clearing house' of official facts and figures."
In 1946, the bureau began receiving financial assistance from the NCAA to help support the venture, but was revoked in 1949 due to the cost of implementing the Sanity Code and A.S. Barnes decision to no longer publish the guides and rule books. Cooke convinced the NCAA that his National Collegiate Athletic Bureau could produce the guides at a profit with the NCAA as the publisher; this they did for the next 24 years until his retirement. In 1959, the NCAA purchased the NCAB in it's entirety and has operated it ever since.
Cooke was profiled in a 1948 article in the now-defunct Sportsfolio magazine, and in 1958, Sports Illustrated quoted him extensively in an article about statistics.
In 1959 Cooke was awarded the Jake Walsh Award for outstanding contributions in media to intercollegiate athletics. (ESPN's Lee Corso was awarded it in 2011, and Dick Vitale in 2001).
And oh by the way, this all took place while Enumclaw, under Cooke's ownership was twice, Northwest Champions and had a 41-13-6 record from 1934 -1941 when war broke out.
Where would today's Sports Writers, Draft Analysts, and Television Play-By-Play commentators be without the personal undertakings of a diminutive semi-pro football owner from Seattle nearly 80 years ago? Today, some programs have as many statisticians as they do coaches on game day.
From one dreamer in the semi pros with a vision, a plan and the tenacity to make things happen has come one of the largest mechanisms in sports history...the compiling of unending statistical analysis for everything from projecting recruiting or draft status of future stars, to how much money gamblers will wager on games, to your office fantasy league.
Homer F. Cooke Jr. left his mark not only on the Northwest but on an entire nation.
Excerpts and passages include those published by David Pickle, member of IFRA.