Francis W. "Pop" Hagerty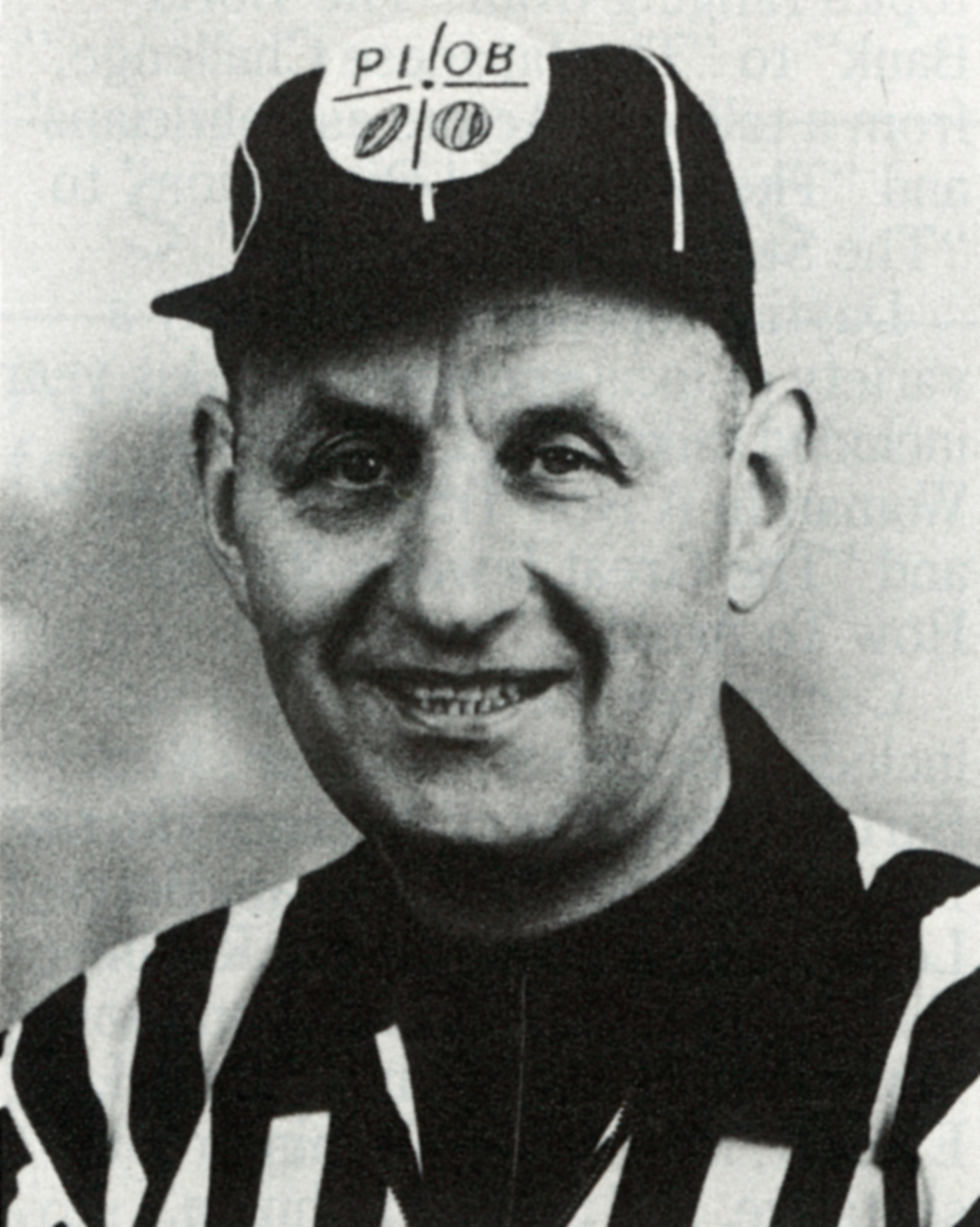 b. 1913 - d. 4/12/1987
Referee
1930-1974
Born in Sequim, WA, Hagerty lettered in basketball and football where Teammates pinned the nickname "Pop" on him because he was captain and organizer of the team's trips.
In 1930, the town football teams of Port Angeles and Port Townsend were looking for a knowledgeable, impartial referee for their annual Thanksgiving Day game. They selected a Sequim High School junior named "Pop" and a legend was born.
For 44 years - dating from that town-team football game in 1930 until he hung up his striped shirt in 1974, saying he had "lost half a step" - Hagerty was seldom without a whistle in his mouth as one of the most sought after officials, well respected for his fair calls of semi pro games when only 3 officials were used per game.
Even while he was lettering at St. Martin's College, the University of Oregon and the University of Washington, he continued to be in demand as a referee during which time he officiated high school, college, semi-professional and professional level games. He later served as President of the Pacific Coast Conference of Basketball Officials Association and made a tour with the Harlem Globetrotters.
Hagerty became so well known that when his name was announced as referee, he sometimes received a standing ovation.
During all the years he officiated, Hagerty held down full time jobs. Advertising and sales promotions for Pacific Gamble Robinson, merchandising manager for KOMO Radio and TV from 1958-1983 to name a few.
At one of several retirement parties for Hagerty when he quit refereeing, Joe Kearney, former University of Washington athletic director, said: "A lot of people have disagreed with your calls, Pop. But nobody ever disagreed with the quality of the man."
He was past president of the Pacific Northwest Athletic Roundtable, member of Bear Creek Country Club, the Washington Athletic Club, Seattle Lodge No. 92 BPOE, and Tacoma-Pierce County Old-Timers' Baseball-Softball Assocation.
The Washington Officials Association inducted Pop into it's inaugural Hall of Fame class of 2003 during a ceremony at the SeaTac Marriott.
Hagerty's Sports Bar on 6th Street in Downtown Seattle contains memorabilia from Seattle's sports history and is a popular place during football season.



A special thank you to the Washington Athletic Club and Darrick Meneken for providing the photograph of Pop Hagerty.