Don E. "Coug" Ridge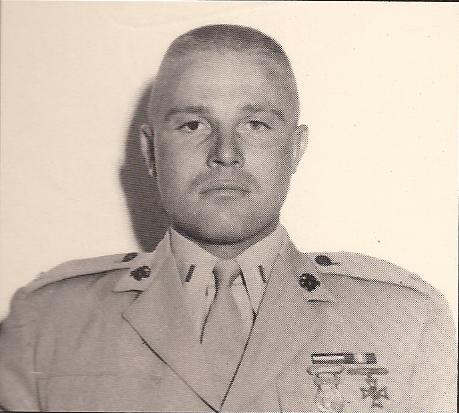 Jan 16, 1930 - Dec 6, 2002
Seattle Ramblers - Center (1956-1958; 1963-1964)

Don Ridge was a native of the Seattle area, attending Frantz H. Coe Elementary and Queen Anne High School ('48). A lifelong "student", he attended both Central Washington State (then)
College and the University of Washington, earning four degrees from the U.W.: B.A., Recreational Leadership; B.A., Health and Physical Education; B.A., Radio-Television; M.S., Health and Physical Education. He also participated in foreign study programs and traveled extensively throughout Europe and Asia. Don was an avid sports enthusiast and contributed significantly to amateur athletics in the greater Seattle area throughout his life. He played fastpitch softball (44 years), volunteered as an athletic trainer for area high school and semi-pro football teams (34 years), served as sports announcer for varsity football and basketball teams (32 years), and was a football official for high school football (26 years). He also enjoyed golf, acrobatic waterskiing, and played center for the semi-pro Seattle Ramblers football team for five years.
One of his greatest achievements was publication of his book, Take a Lap in 1989, which chronicles the Ramblers' history under the leadership of Coach Don Sprinkle. Without this informative work, much of the history of the Seattle Ramblers would have been lost to time.
Don served 26 months of active duty as a 1st Lieutenant in the US Marine Corps, completing officers' training at Quantico, VA., and was stationed both in the U.S. and Asia.
He dedicated his professional career to the field of teaching, serving as Senior High School instructor in California (Willow Glen H.S., 1962-63), Edmonds, WA. (Edmonds H.S., 1963-64), and Lynnwood, WA. (Meadowdale H.S., 1964-1994). Although his primary area of specialty was history, he also taught many other subjects and served in numerous leadership positions during his tenure, including senior class advisor, commencement director, and yearbook advisor.
Seattle Rambler Center 1956, 1957, 1958, 1963, 1964
"Being voted the Seattle Rambler Sportsmanship Award after my first season with the team was one of the finest compliments I have received in athletics." - Don Ridge memoirs.
"Take A Lap" - Published 1989; Author Don E. Ridge